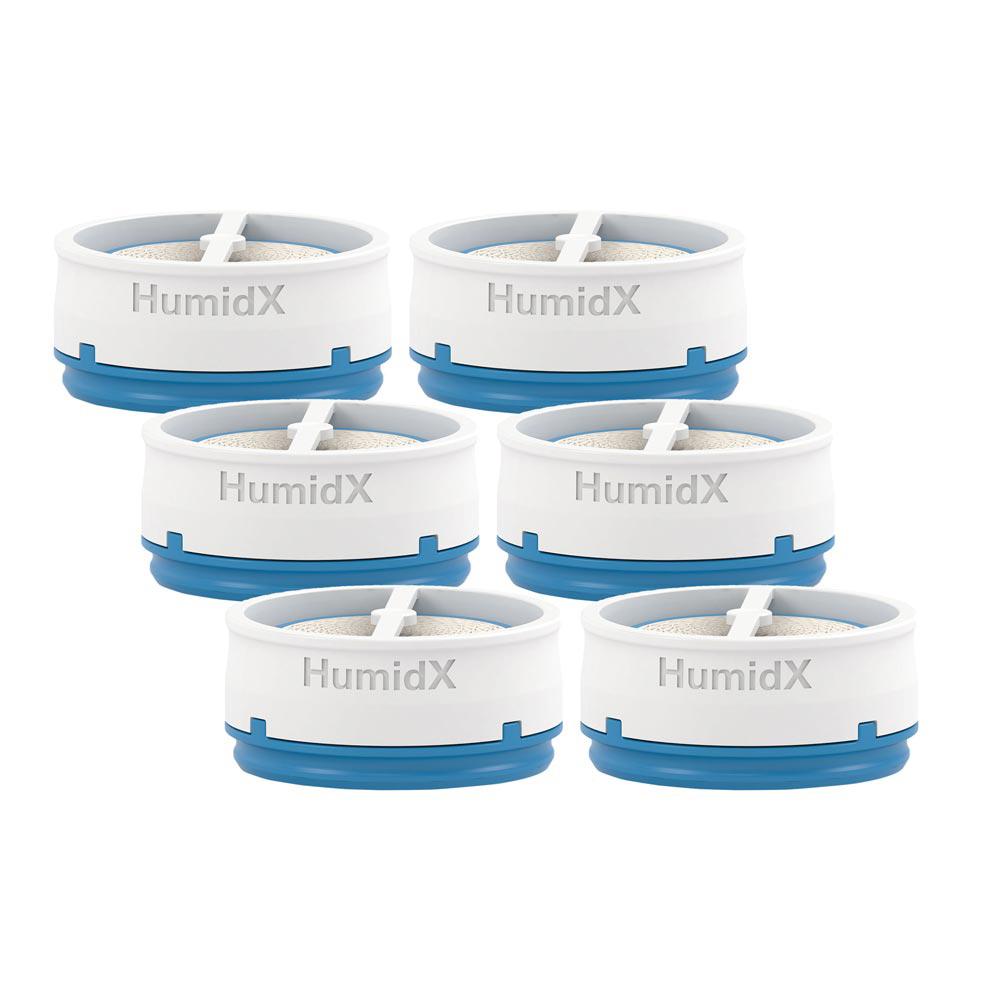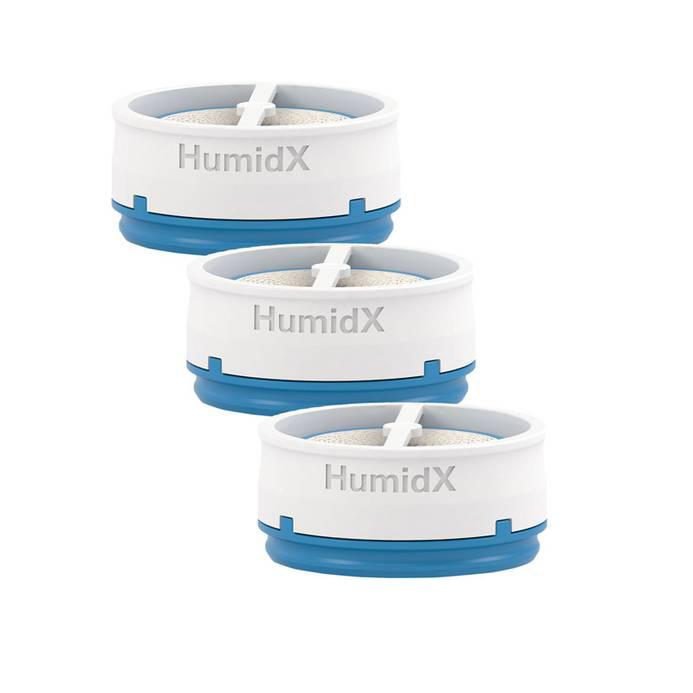 ResMed AirMini HumidX Standard Waterless Humidifier
Due to manufacturers restrictions, you must first create an account and login to see pricing (we promise it will be worth it!)
Log in for more information
The Standard HumidX is waterless humidification device for use with the ResMed AirMini Travel CPAP Machine. 

The standard HumidX is for use in normal or humid climates where only a normal amount of moisture needs to be added. For drier climates where a larger volume of moisture may be needed, we recommend the HumidX Plus.

The HumidX units are compatible only with the following AirMini P10 Setup Pack and the N20 Setup Pack.  It is currently not compatible with F20 Setup Pack, or any other mask or machine.

Available in a (6) Pack and (3) Pack quantity.  HumidX should be replaced every 30 days.
Due to the design of this product, we only accept returns on defective units covered under the manufacturer warranty.