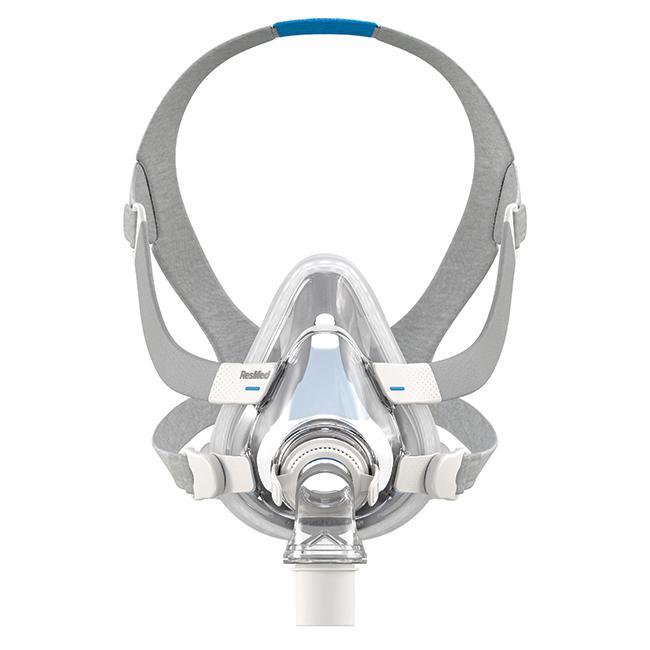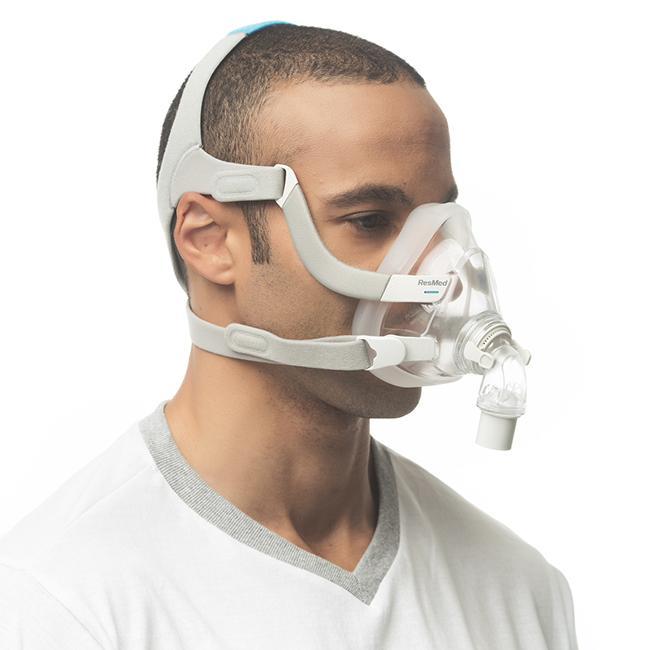 ResMed AirFit F20 Full Face Mask
Due to manufacturers restrictions, you must first create an account and login to see pricing (we promise it will be worth it!)
Log in for more information
The AirFit™ F20 Full Face CPAP Mask with Headgear has a similar shape to the AirFit F10™ Full Face Mask which is set low beneath the eyes. The open visibility aspect of the design allows users to read and watch TV before falling asleep. To increase the comfort of the mask, padding was added to the mask frame and headgear to increase wearability. The InfinitySeal™ full face cushion starts at the bridge of the nose and falls below the mouth to provide CPAP therapy to the nose and mouth.
Features
Open Visibility Mask Design
InfinitySeal™ Full Face Cushion
Padded Headgear with Magnetic Clips
Quick Release Elbow with Air Diffuser
Multiple Headgear Sizes Available
Open Visibility Mask Design
This design allows the mask and headgear to remain steady without an obstructive support bar. Those who are claustrophobic or enjoy reading and watching TV before falling asleep may enjoy the open range of visibility.
InfinitySeal™ Full Face Cushion
The InfinitySeal™ Full Face cushion is a newly designed seal intended for various pressures in order to strengthen the seal throughout CPAP therapy. Together, the InfinitySeal™ and frame work together to help improve CPAP results.
Padded Headgear with Magnetic Clips
The padded headgear glides along the circumference of the head, leaving a portion of the head untouched. The padding was built into the design to offer additional comfort.  Magnetic headgear clips connect the bottom headgear straps, making it easy to disengage the mask from your face without destroying the fit.
Quick Release Elbow with Air Diffuser
The AirFit™ 20 Quick Release elbow is lined by many, tiny holes which diffuse the sound of the air as it is being released from the mask. This diminishes noise during usage.  The elbow can be removed from the CPAP hose quickly and efficiently allowing the user to quickly stop and start therapy without the need to disrupt the mask.
Included in package:
Mask frame

Headgear

Cushion of selected size