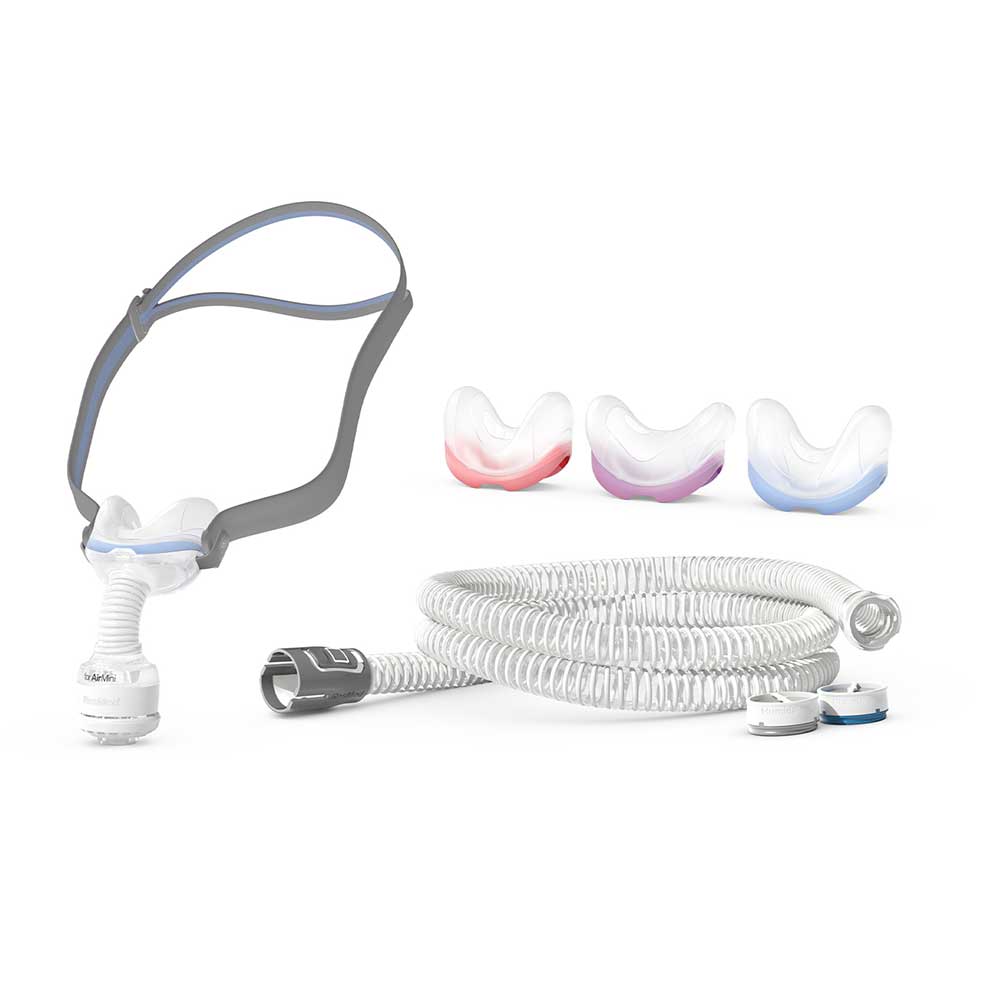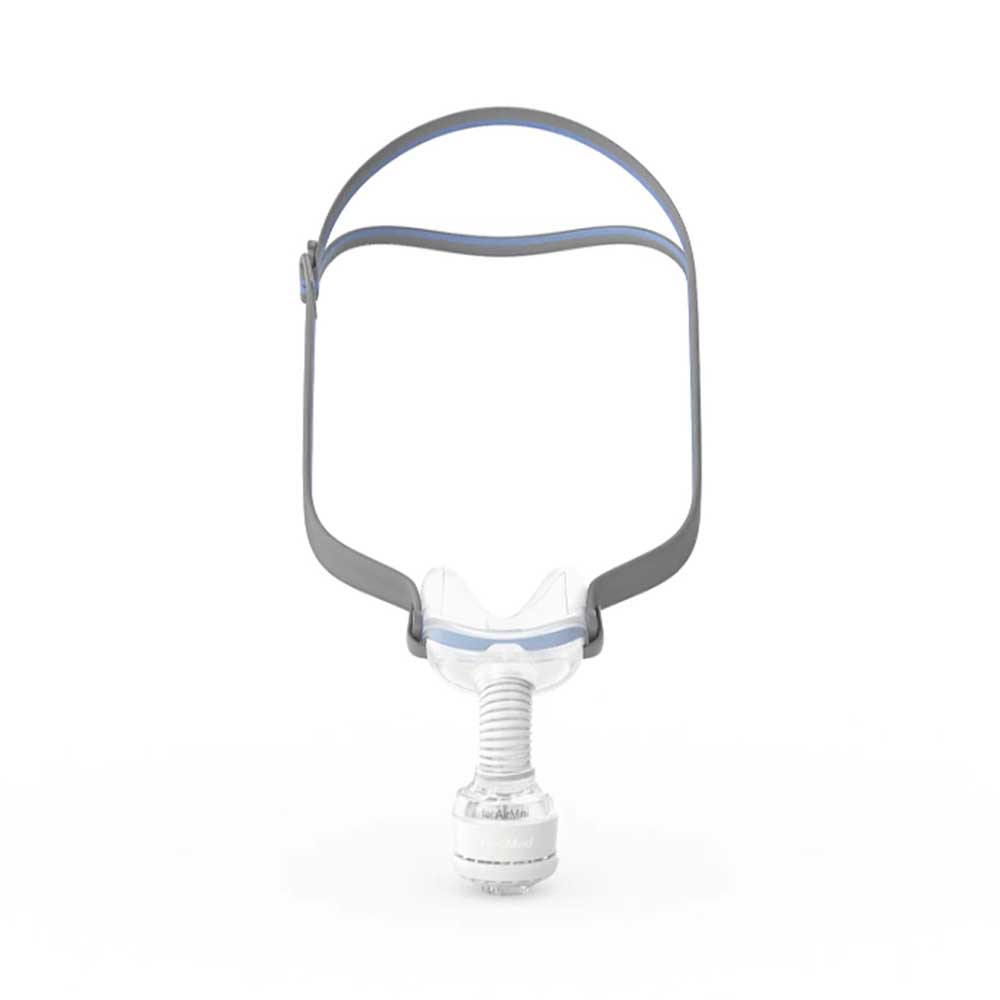 ResMed AirFit N30 Mask Pack for AirMini
Due to manufacturers restrictions, you must first create an account and login to see pricing (we promise it will be worth it!)
Log in for more information
Now that you own the ResMed AirMini, you'll need to get the Mask Setup Pack designed for your compatible ResMed mask. 
The AirFit N30 Setup Pack includes a unique hose required to connect the Airfit N20 to the ResMed AirMini Travel CPAP Machine.  Standard hoses will not work.

This setup pack includes the special AirMini hose, (1) Standard HumidX, and (1) HumidX Plus for waterless humidification while using the AirMini cpap machine.  The standard version is for use in normal or humid climates while the Plus version is for use in dry climates.  It also includes the AirFit N30 Mask specifically designed for use with the AirMini.
Machine purchased separately