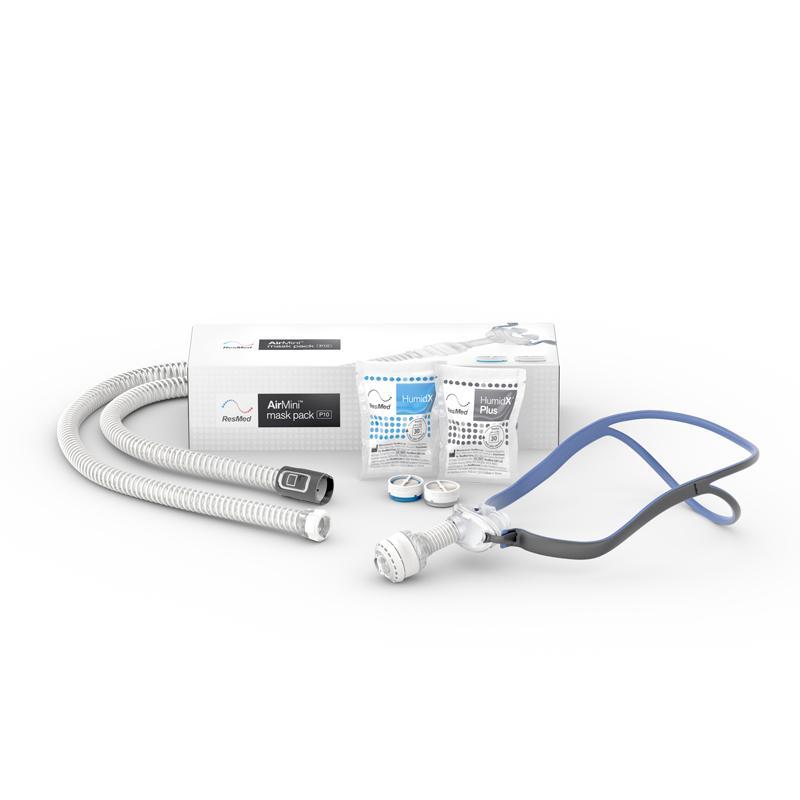 ResMed AirMini Setup Pack for AirFit P10 Mask
Due to manufacturers restrictions, you must first create an account and login to see pricing (we promise it will be worth it!)
Log in for more information
The Airfit P10 Setup Mask for AirMini is a version of the very popular AirFit P10 Nasal Pillow mask, but specifically designed to work in conjunction with the AirMini travel cpap machine.  This version of the P10 is only compatible with the AirMini machine and WILL NOT work with any other machines.
The Airmini version of the P10 has specially designed venting to allow proper moisture collection in the included HumidX waterless humidification units. This kit includes one standard HumidX and one HumidX Plus. The standard version is for use in normal or humid climates while the Plus version is for use in dry climates.
The AirFit P10 Mask Setup Pack for AirMini includes all three sizes of nasal pillows: small, medium, and large. The setup pack includes the standard blue P10 headgear as well as headgear clips.
AirMini Machine sold separately